Liverpool City Council: Takeover would 'render new mayor powerless'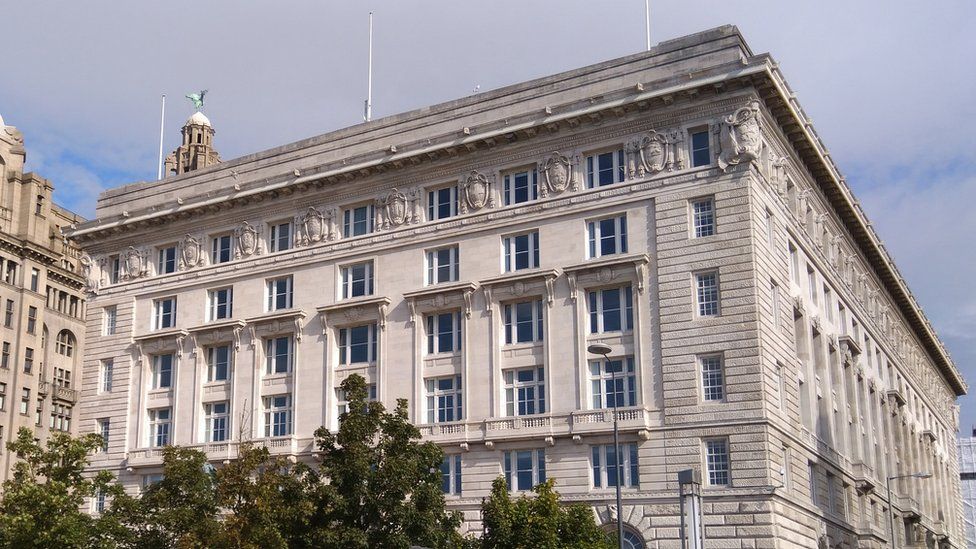 A rumoured government takeover of Liverpool City Council would render winning candidates in May's elections "powerless", an expert has said.
The findings of an inspection report launched after mayor Joe Anderson was arrested in a bribery probe are expected to be published this week.
Prof Jonathan Tonge said using such measures in a city the size of Liverpool would be "unprecedented".
The government did not comment on reports but said it would soon set out the "next steps" in response to the inspectors' findings.
Installing commissioners - an action taken just four times in the past 25 years in England - is among various options available to ministers.
Prof Tonge, from the University of Liverpool's politics department, said commissioners had been brought in before but "there has been nothing on this scale".
"You're talking about a city of 500,000 people - about a city that has been dominated by the Labour Party in recent years," he said.
Local and mayoral elections in May would still go ahead, he said, but would take place "in the shadow of commissioners potentially being appointed to run the city".
"That would render the elected mayor and councillors powerless," he said.
Some Liverpudlians might suggest the government put its "own house in order before you start interfering in our affairs," Prof Tonge said, but ministers might insist they were forced to act in the face of a "damning report".
Mr Anderson denied any wrongdoing after he was detained in December on suspicion of conspiracy to commit bribery and witness intimidation.
Four other men were arrested following a year-long investigation by Merseyside Police into a number of building and development contracts in Liverpool.
In response, Local Government Secretary Robert Jenrick appointed an independent inspector to scrutinise planning, highways, regeneration and property management at the council.
A spokeswoman from the Ministry of Housing, Communities and Local Government said Mr Jenrick had now received the inspectors' findings and would consider them carefully.
A Liverpool City Council spokeswoman said: "The inspection report is due to be published by the government in the coming days, until that time we are unable to comment."
After his arrest, Mr Anderson announced that he would not stand in this May's local elections.
The government has previously appointed commissioners to oversee:
Related Internet Links
The BBC is not responsible for the content of external sites.