Liverpool 200-tonne fatberg 'eaten from inside out' in removal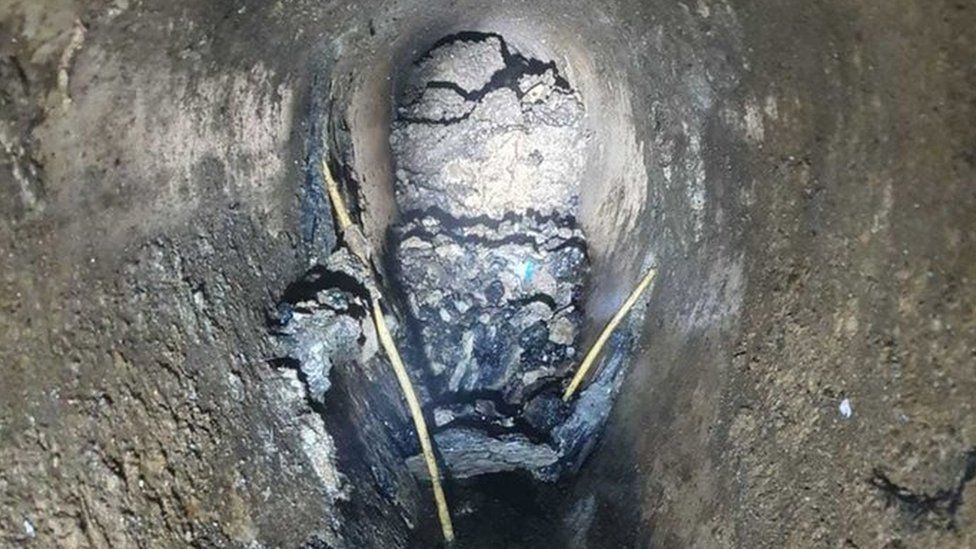 A huge fatberg has been removed from a city sewer after engineers came up with a new idea to clear it which "literally ate it from the inside out".
The 200-tonne mass of fat, grease and "unflushable" items had been causing flooding to properties in Liverpool, United Utilities (UU) said.
The water firm said the new method of clearing saw workers feed a steel rope through it and then cut it with a jet.
Program delivery manager Sammy Nelson said it had been "a great success".
The firm said the 820ft (250m) mass had caused issues on Bankhall Lane, Birchall Street and Foster Street in the north of the city.
Mr Nelson, who developed the system with Stuart Ashton from Sapphire Utility Solutions, said the work was carried out in half the time it would have taken to replace the sewer system.
"It was done with great success and within a couple of weeks, flow was restored to the sewer," he said.
Related Internet Links
The BBC is not responsible for the content of external sites.