Liverpool businesses upbeat after Unesco World Heritage loss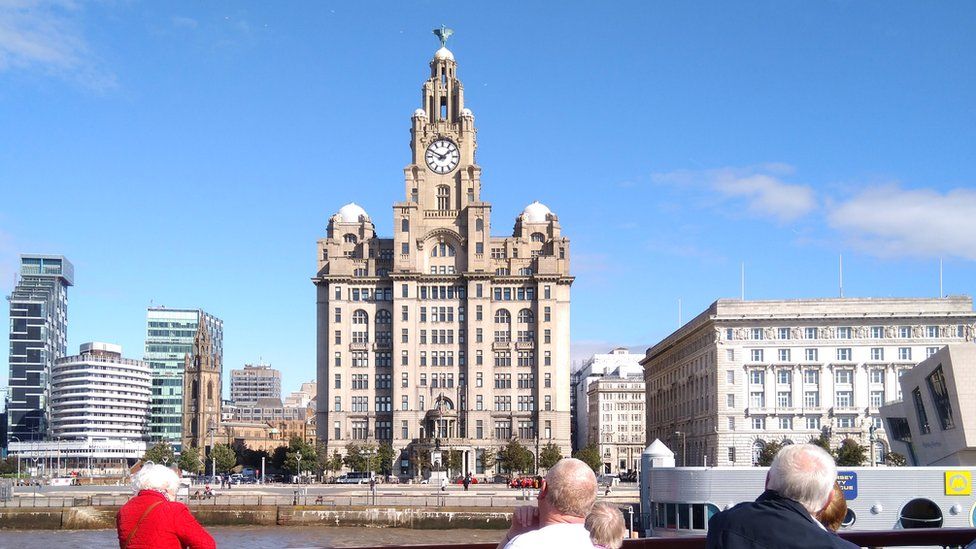 Defiant businesses in Liverpool have vowed to remain "resilient" after the city was stripped of its Unesco World Heritage status.
The organisation took action after finding waterfront developments had resulted in a "serious deterioration" of the area's history.
But businesses and cultural organisations have said they remain hopeful for Liverpool's future.
They have spoken amid a new campaign to promote the city's cultural offerings.
Liverpool became just the third site to lose its World Heritage status since the coveted list began in 1978.
The decision was described as "incomprehensible" by the city's mayor Joanne Anderson, who said she would work to examine whether Liverpool could appeal against the decision.
'People want to be part of the future'
Property developer Tim Heatley said his company Capital & Centric had "invested many millions into Liverpool".
"The moment a building or a city stops evolving it becomes derelict," he said.
Mr Heatley said: "While it is a shame that it no longer has the badge, if that status was going to hold the city back then it is not worth clinging on to it.
"Both visitors and investors will still want to be a part of it in the future."
Director of the Liverpool Biennial festival Sam Lackey said organisers were "hugely disappointed by the decision".
"However, the city and our cultural partners are resilient, collaborative and absolutely committed to its heritage and history," she added.
She said Liverpool would "continue to foreground the area's international significance".
Make Liverpool is a creative organisation based in the city's northern docks.
"Unesco doesn't really mean a great deal to people on the ground," the group's director Liam Kelly said.
"This lofty entity has determined that the docks are under threat, which is a little confusing, because the north docks are mostly a barren wasteland," Mr Kelly said.
He added while independent developers may worry about reputation and confidence in the short term, he believes the concern is "unfounded".
Open Eye Gallery sits on Mann Island by the waterfront.
Executive director Sarah Fisher said the city had "done much to preserve historic buildings".
"I hope Liverpool can appeal," she said. "I also hope more thought is put into how Unesco can support cities in need of regeneration that are simultaneously working hard to maintain their heritage."
Photographer Bernard Rose has documented the city's redevelopment since 1974.
He said: "Some of the glass-sheeted structures have no soul, but I do not think that it is a reason for the status to be removed."
"We cannot stand still. We have got to move forward.
"The Bramley Dock development is very important for jobs and will be a big boom for the economy."
The city's new campaign was created by Chris Brown, director for Marketing Liverpool, to reinforce the fact that people can still visit World Heritage-standard sites in Liverpool.
He said: "When you lose something, people assume it has ended. But the decision does not stop our momentum."
Related Internet Links
The BBC is not responsible for the content of external sites.