Claire House receives £1m boost to help those in need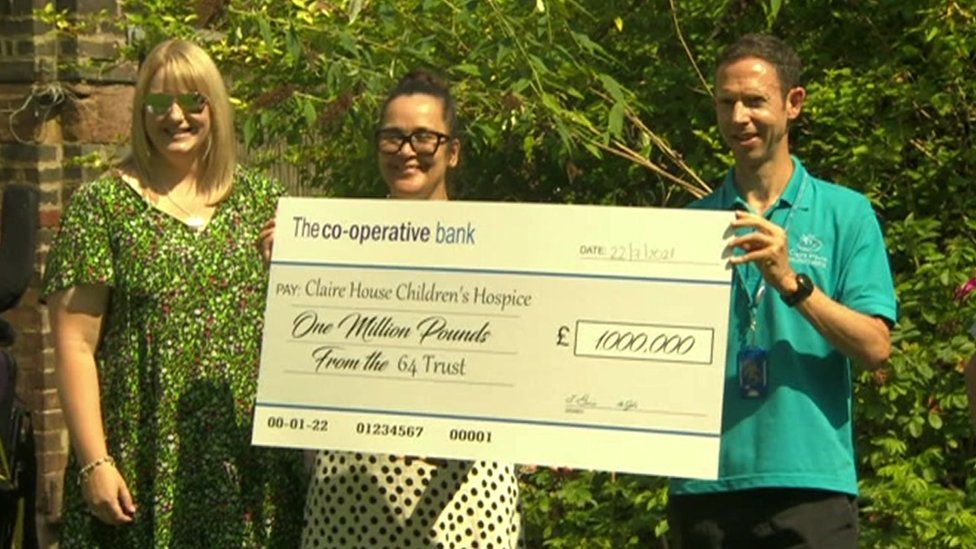 A charity that provides support to seriously-ill children and their families to ensure they live life to the full has received a £1m donation.
Claire House in Merseyside was facing a £1m deficit after fundraising efforts were hampered due to the pandemic.
But the charity has received a welcome cash boost from The 64 Trust to help ensure it can continue to operate.
Claire House chief executive David Pastor described the donation as "unbelievable".
"It's really hard if we don't know where our money's coming from, which has particularly been the case during the Covid crisis," he said.
"We're almost day-to-day having to flex what we do, change what we do to make sure we provide the care that's needed for those most in need.
"This gives us that clarity that we will be there no matter what."
Emma knows only too well how important the work of Claire House is after her second son Thomas was born with heart problems.
She and her family were supported by the charity during Thomas's treatment and following his death.
"If I was having a bit of a wobble, I knew that I could have just picked up the phone and I could have spoken to any number of people there," she said.
"They would have offered that kind of listening ear, that extra bit of support to help deal with this those thoughts and feelings."
Claire House Hospice, which has centres in Liverpool and Wirral, also supports children with complex health needs.
Mr Pastor said the £1m donation "means they've got certainty that will be there for them in their hour of need".
Related Internet Links
The BBC is not responsible for the content of external sites.