'Cavalier' Cheshire midwife struck off for application lies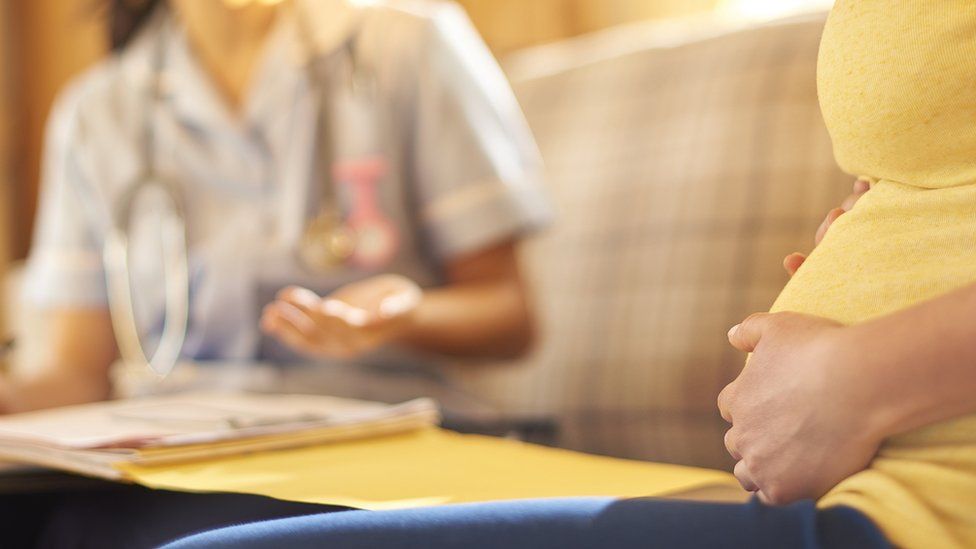 A midwife who lied about a previous suspension when applying for another job has been struck off.
Karen Foster, who worked in Cheshire, was suspended in 2017 after concerns were raised over safeguarding, record-keeping errors and expense claims.
Later that year, when applying to a different agency, Ms Foster failed to disclose she was under investigation.
A Nursing and Midwifery Council (NMC) panel found her actions amounted to misconduct.
Ms Foster began working with One-to-One Midwives, based in Birkenhead, in 2014 and within three years, concerns were raised about the care she provided relating to eight patients.
These included record-keeping errors, safeguarding concerns and failing to complete adequate risk assessments.
She was also referred to the NMC over inaccurate expense claims, which the panel described as "cavalier and chaotic".
Ms Foster was suspended and later dismissed, but within months, had applied for a job at a new agency.
An NMC panel found she had been dishonest in her application when she had claimed to have never had any negative feedback, nor been suspended or subject to disciplinary action.
A hearing was told Ms Foster had been working at the Royal Oldham Hospital as an agency midwife for the past four years and has had no incidents.
The panel found that the risk posed to patients was low "as long as [Ms Foster] remain in a supportive environment", but nonetheless agreed that "nothing short of a striking-off order would be sufficient".
Their report said Ms Foster showed "little insight into the clinical areas of concern" and failed to "grasp the seriousness" of the findings.
Banning her from nursing, they told her that her actions were "significant departures from the standards expected of a registered midwife and are fundamentally incompatible with you remaining on the register".
Related Internet Links
The BBC is not responsible for the content of external sites.