Calls to ban trail hunting in Cheshire amid fox-killing fears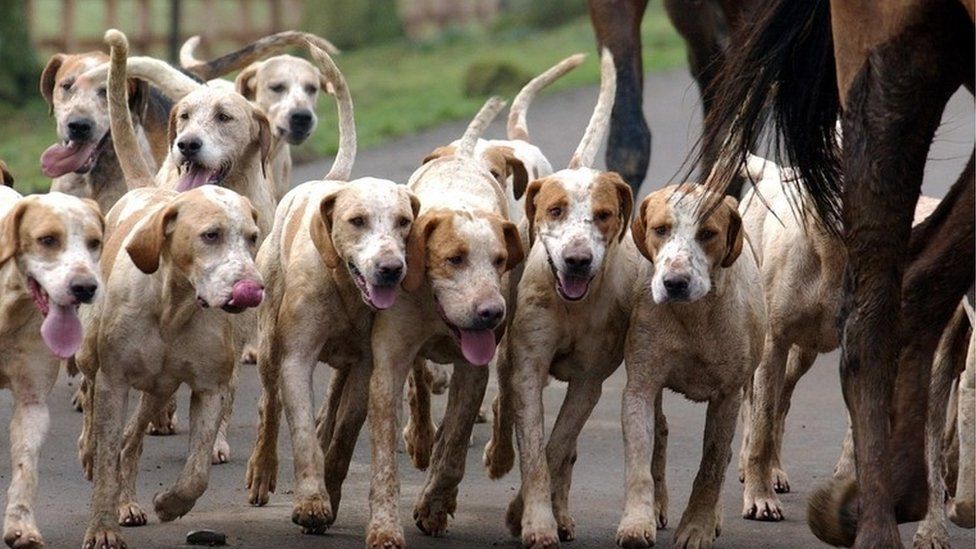 Trail hunting on council land in Cheshire could be banned amid concerns foxes are still being hunted illegally.
Pursuit of live animals has been replaced by trail hunting, which sees hounds and riders follow a pre-laid scent along an agreed route.
Trail hunting is legal but chasing wild mammals with dogs was banned in the 2004 Hunting Act .
Cheshire West and Chester Council is being asked to pause the practice amid a public consultation.
The council established a cross-party working group to examine the impact of the practice, with the group's final report set to be delivered in November.
But its initial findings are that trail hunting is "a risk to both wild and domestic animals".
Nick Weston, head of campaigns at the League Against Cruel Sports, said: "Unfortunately trail hunting does still result in the chasing of foxes across the countryside because it's nothing more than a smokescreen for hunting that took place before the ban.
"The Hunting Act is not perfect and you really have to prove that hunts are chasing foxes deliberately and this is where the trail hunting myth comes in.
"That's when they pretend to follow a trail and of the hounds 'deviate' from this trail and 'accidentally' kill a fox then they can say well we had no idea, we were just following the hounds, but in reality there's no trail at all and they're hunting foxes as they always have done."
But The Countryside Alliance said trail hunting is legal, supported by many, and is providing direct employment, utilising and supporting local businesses and professional services that contribute to the local economy.
The practice could be temporarily prohibited if Cheshire West and Chester's ruling cabinet gives the move the green light when it meets on Wednesday, the Local Democracy Reporting Service said.
Related Internet Links
The BBC is not responsible for the content of external sites.