Brexit and Covid take Liverpool pub's giant pork pies off menu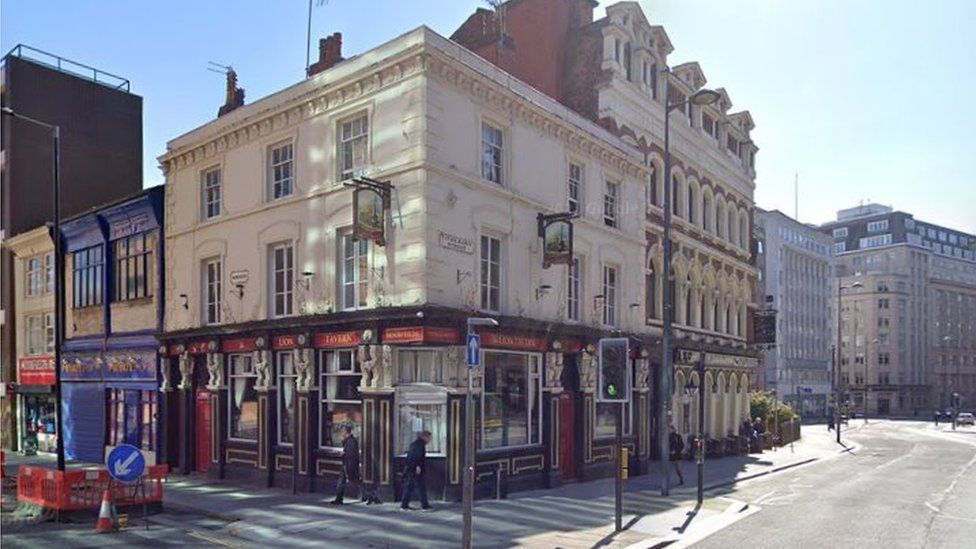 Driver shortages caused by Covid-19 and Brexit mean a pub's much-loved giant pork pies could be off the menu for the first time in years.
Liverpool's The Lion Tavern has become well-known for serving the pies, but Wrights Food Group has halted delivery.
The food supplier said it was facing "an incredibly challenging" time.
Landlord Dave Hardman said that as a pie and a pint was "such a British thing", it "seems bizarre" that Brexit was partly to blame.
"We've been selling pies for at least 20 years, I can't believe we may have to stop," he said.
"We've looked at other potential producers, but there are just not that many [and] we also want to make sure that we're getting that high level of quality."
The landlord, who has been in charge of the pub on Moorfields for about 25 years, said his customers "will be devastated".
"We have some people who call it 'the all day breakfast', because we serve them from when we open at 12 o'clock," he said.
"A pie and a pint is such a British thing [so] it seems bizarre that partly because of Brexit, people might not be able to get it."
He added that as it was "only pies and crisps that we serve, in terms of food... obviously it removes a pretty substantial option from the menu".
Wrights commercial director Helen Bowyer said worker shortages due to tougher migration rules post-Brexit and problems "triggered by the pandemic" had caused circumstances beyond the company's control and had forced it to temporarily withdraw some products.
"After 95 years in business and supplying food products... we and our manufacturing peers have never experienced such trading circumstances and these are not decisions we take lightly," she added.
"We completely appreciate the disruption this may cause and have assured all of our customers that we'll keep in regular contact with them... as we continue to navigate these continued unprecedented times."
Related Internet Links
The BBC is not responsible for the content of external sites.