Chester railway enthusiast's model train collection sells for £100,000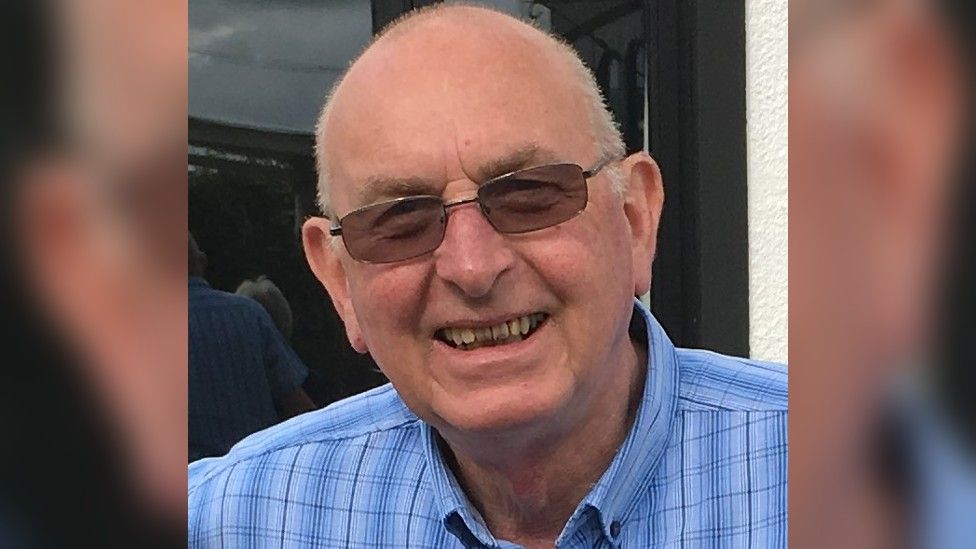 A railway enthusiast's huge collection of model engines and train memorabilia has sold for £100,000 at auction.
Nigel Thornley had a lifelong passion for the railways and started collecting model engines when his father bought him a train set as a toddler.
His collection ran to 400 lots at auction, which included four engines that sold for more than £1,000 each.
Hansons Auctioneers' Mark Holder said the response from bidders "was a tribute to Nigel's rail knowledge".
He said Mr Thornley, who died earlier in 2021, had "specially commissioned" some of the items "at great cost" and interest in his collection "was strong right from the start".
He added that "fellow enthusiasts" had recognised "how exceptional his collection was".
A spokesman for the auctioneers said top-selling items included a gauge 1 'City of Manchester' loco for £1,700, a scratch-built LNWR 0-8-0 by Bill Davis for £1,250, a 0-4-0T Lancashire and Yorkshire Railway (LYR) Railmotor by Peter Priestly for £1,200 and a 7mm finescale LYR Dreadnought loco for £1,800.
The Chester collector's family said his passion for trains enriched his life for more than 70 years and he had been a member and supporter of many railway societies, heritage trusts and guilds and a regular face at exhibitions.
"When he was 12 years old, he used to go to the local signal box and help out," they said in a tribute.
"On one occasion, he got a warning the inspector was on his way, so hid round the back.
"But the inspector knew he was there, called him in and put him through his paces [and] got Nigel to demonstrate the correct way to operate the levers and signals.
"Finally, he said 'the lad can stay' - much to the relief of the signalman and Nigel."
His family said his "real passion was the LYR Society, and he became an avid modeller of engines, coaches and rolling stock and collector of anything he could find of his beloved LYR".
"He literally spent hours searching the internet for items which he then bought on behalf of the LYR and sent to the archives," they said.
"He will be sorely missed by all who knew him."
Related Internet Links
The BBC is not responsible for the content of external sites.