Lufthansa Frankfurt flights to give Liverpool long-haul link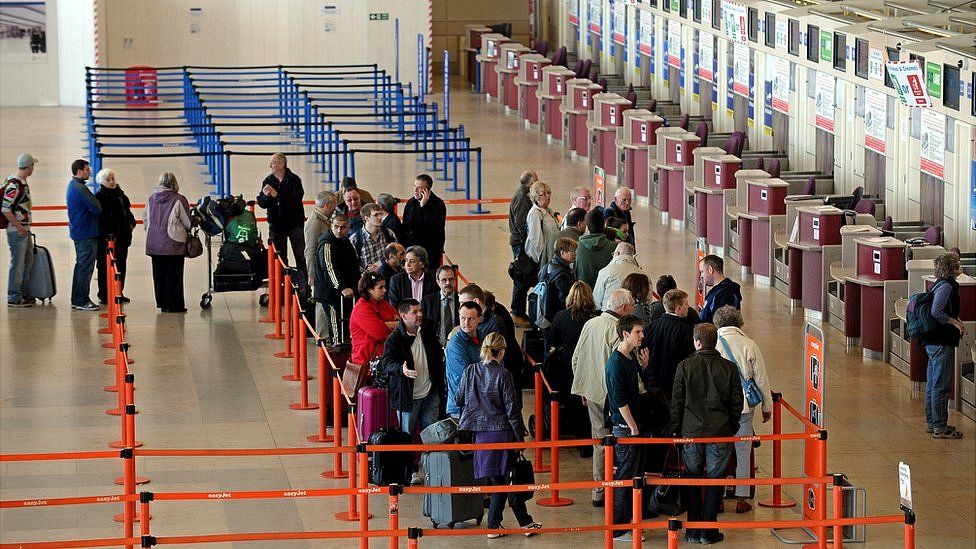 German airline Lufthansa is to start services from Liverpool John Lennon airport, creating the site's first global connection for a decade.
Flights to the Frankfurt hub begin in May and offer connections to more than 150 global destinations without the need to re-check bags.
Flights will take place four times a week, making Liverpool Lufthansa's 11th UK destination.
Business leaders say it is a great opportunity to market the city.
John Irving, the airport's chief executive, said the decision was great news for passengers wanting to travel to long-haul destinations.
He said: "You will check in at Liverpool with Lufthansa and get one ticket for a city such as New York or Beijing and be able to transfer seamlessly through the great airport in Frankfurt and your bags will follow."
Mr Irving added: "There's business class for the first time and it is brilliant for connectivity but also an easy way to travel."
Lufthansa's head of sales for northern Europe, Heinrich Lange, said the airline chose John Lennon Airport due to "Liverpool being an interesting city with its mixture of sport and culture".
Frank McKenna, chief executive of Liverpool-based lobbying group Downtown in Business, said: "It's absolutely fantastic news and the timing couldn't be better given what is happening in the wider economy.
"Businesses have suffered and none more so than airports, so for Liverpool to pull off this coup is excellent news during this challenging period."
He said it was a "testament to the hard work" of the airport's bosses that the deal got over the line.
He added: "Liverpool is an international brand and our reputation internationally is stronger than in the UK so the connectivity will be crucial in marketing the city internationally."
Related Internet Links
The BBC is not responsible for the content of external sites.