Man injured in coastal path fall at Scratby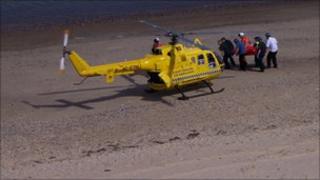 A man has been airlifted to hospital with head injuries suffered in a fall from a Norfolk coastal path.
The victim was found during a search at Scratby near Great Yarmouth after his wife called police to report him missing.
The 76-year-old was blown over the edge of the coastal path and fell 20ft (6m).
The Air Ambulance, which landed on Scratby beach, took him to the Norfolk and Norwich Hospital where he is said to be in a stable condition.