Councils to share chief executive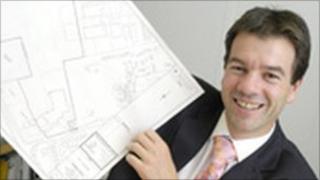 Two district councils in Norfolk and Lincolnshire are to share a chief executive, it has been announced.
Breckland District Council in Norfolk, which has a vacancy for the post, said it wants to reduce management costs.
It will share South Holland District Council's chief executive Terry Huggins from mid-August.
An "integrated management structure" will help prepare for reductions in government funding without cutting services, a spokesman said.
'Drive and ambition'
Breckland leader William Nunn said: "This proposal will bring great benefits to the residents of both councils by helping to safeguard the services which they want from us through reducing the costs of management.
"For some time Breckland has been planning to do this as the next step of being an efficiently run and business like organisation.
"I believe that in South Holland we have identified another council with similar drive and ambition to our own and with whom we can make the arrangement work."
The councils do not share a common boundary and are located either side of an area of Norfolk covered by West Norfolk Council.
Breckland Council said "modern communications" meant this this will not be a barrier.
It had a vacancy for chief executive and had started a recruitment process which they have now suspended.