'Suicide' gunman in Norfolk village had no licence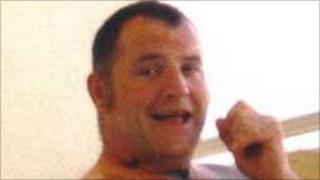 A 52-year-old man, thought to have wounded a woman he knew before shooting himself dead in a Norfolk village, did not have a gun licence, police said.
Mark Osler shot Rachel Puttock, 40, on Oak Street in Feltwell on Monday and then killed himself.
Detectives said they recovered a pistol and that Mr Osler had once had a gun licence but had given it up.
A month-old baby also suffered a bump to his head during the shooting on Monday but is now at home.
Mr Osler, a divorced father-of-three, shot Ms Puttock in the head with a pistol outside his home in Oak Street in Feltwell - then turned the gun on himself in a nearby field.
Police said Ms Puttock had undergone surgery at Addenbrooke's hospital in Cambridge and was now in a stable condition.
Her baby grandson is thought to have banged his head when he fell from a pram during the incident.
Det Insp Stuart Chapman said he wanted to find out more about the relationship between Mr Osler and Ms Puttock and the circumstances leading up to the incident.
A statement from the family, issued by Norfolk Police, said: "He's been made out to be a monster and he's not.
"He was a happy go lucky dad."