Gervais sued over Flanimals book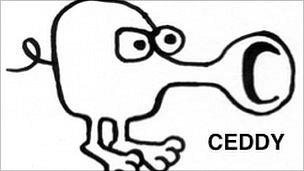 Comedian and film star Ricky Gervais is being sued by an author who claims he copied his work for the best-selling book Flanimals.
Norwich writer and artist John Savage has issued a High Court writ claiming the book is based on his own work, Captain Pottie's Wildlife Encyclopedia.
The comedian, who is now a Hollywood star, has denied the claim.
A spokewoman for Mr Gervais said the concept and illustrations existed before Mr Savage's work.
The writ claims Mr Savage's artistic and literary copyright has been infringed by Mr Gervais.
It asks for an account of profits which would include a Hollywood film deal that is expected to amount to a multi-million pound sum, said Mr Savage.
Mr Savage told the BBC: "The next stage is the High Court will send a copy of the writ to Mr Gervais' lawyers and they have two weeks to decide whether to defend or accede to my request."
A spokeswoman for Mr Gervais said: "This story goes back several years, when John Savage first made contact with Ricky Gervais' representatives.
"At the time it was made clear that the concept and illustrations of Flanimals pre-existed John Savage's work.
"To date Ricky Gervais has not received any formal court proceedings from Mr Savage."