Conservation area approved at ex-RAF base Coltishall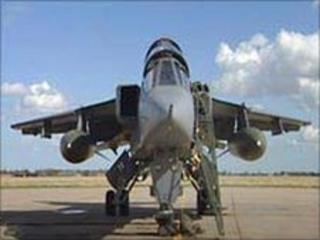 A former Norfolk airfield's runway and buildings, used by Battle of Britain pilots, has been designated as a conservation area.
The ex-RAF base at Coltishall was one of the last remaining Battle of Britain airfield to be in continuous service until its closure in 2006.
North Norfolk and Broadland councils said its heritage will be protected with conservation area designation.
Much of the site is used by HMP Bure, a Category C prison.
Andrew Proctor, Broadland's portfolio holder for planning and conservation, said: "It is fitting that we have been able to agree this measure in the week of the 70th anniversary of the Battle of Britain, at a time when the whole nation is remembering the courage and the sacrifice of those remarkable pilots and crew.
"RAF Coltishall played a vital part then in the defence of our country, and indeed continued to do so for almost seven decades.
"We should be rightly proud of that legacy, and conservation status will enable generations to come to understand and appreciate it."
The conservation area includes the runway, a number of key buildings including hangars 1, 2 and 3, the control tower, the station watch tower, the officers' mess and sergeants' mess.
Some still contain examples of wartime military graffiti and camouflage.