'Faster care' for West Norfolk stroke victims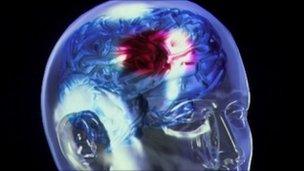 People in West Norfolk who suffer a mini-stroke will receive specialist treatment within 24 hours.
Patients with a Transient Ischaemic Attack (TIA), have a 20% chance of a full stroke within four weeks if they receive no medical treatment.
Currently treatment with a clot-busting drug, thrombolysis, is offered only during office hours at the Queen Elizabeth Hospital in King's Lynn.
The service will be expanded to 24 hours a day, every day, by spring 2011.
Thrombolysis is given to patients who suffer certain types of stroke and can limit the long term brain damage.
However, to be effective it has to be carried out within three hours of the stroke happening.
The medical director at the Queen Elizabeth Hospital, Dr Geoff Hunnam, said: "We are very pleased indeed that we are now working quickly towards 24/7 thrombolysis.
"We are recruiting an additional stroke physician and specialist nursing staff to ensure patients are offered the highest quality of care."
The medical director of NHS Norfolk, Dr Bryan Heap, said: "Providing thrombolysis round the clock in West Norfolk has always formed an important part of our strategy.
"This is a highly specialised service and can only be put in place with very careful preparation.
"We have made great strides in improving stroke care in Norfolk over the past three years and I am delighted that, at a time when all public money is under considerable pressure, we have been able to identify the resources to continue our momentum."
Related Internet Links
The BBC is not responsible for the content of external sites.