Norfolk and Norwich Festival 2011: Line-up revealed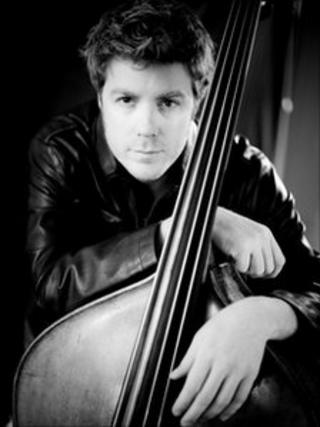 The acts have been revealed for the Norfolk and Norwich Festival 2011, including artists and performers from five continents.
Top names coming to the county in May include jazz musician Kyle Eastwood - son of actor Clint - and Mercury nominated jazz outfit Portico Quartet.
"We've got a great festival this year," said the festival's new artistic director William Galinsky.
This year's music and arts celebration will take place from 6 to 21 May 2011.
"It's a really exciting programme. We've got more free work than ever and hopefully we'll reach more people," said Mr Galinsky.
Other highlights include a performance adaptation of The Iron Man by Ted Hughes, which will feature a robot the size of a double-decker bus on Millennium Plain in Norwich.
Saxophone Massive
There will also be floating umbrellas along the River Wensum in the city for the visual arts piece A Curious Meander.
The festival, which this year has the slogan "The world on your doorstep", will launch on 6 May with Saxophone Massive - a musical piece featuring 200 professional and amateur saxophonists.
The Norfolk and Norwich Festival is the fourth biggest city festival in the UK and in 2010 it had its most successful year to date, attracting 278,000 people.
Mr Galinsky has taken over as artistic director for the festival in 2011 after his predecessor Jonathan Holloway took up the post as director for the Perth International Arts Festival in Australia.
A full line-up of events can be seen on the Norwich and Norwich Festival 2011 website.