Norwich author's bid to sue Ricky Gervais stalls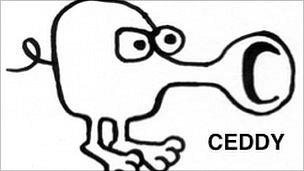 An author who claims Ricky Gervais copied his work for a best-selling book said he could no longer afford to pursue his legal case against the star.
John Savage, of Norwich, issued a High Court writ last August claiming Flanimals was based on his own work, Captain Pottie's Wildlife Encyclopedia.
But Mr Savage, 45, said the cost of bringing the case was too high.
Mr Gervais has always denied the claim, saying his ideas for Flanimals pre-dated Mr Savage's work.
Mr Savage's writ asked for an account of profits which would include a Hollywood film deal, expected to amount to a multi-million pound sum, said Mr Savage.
He said he was not withdrawing the claim but could see no way of financing legal action.
"All I want is justice for my work," said Mr Savage.
"I can't pursue the case for financial reasons but that doesn't mean it is dropped."
A spokeswoman for Mr Gervais declined to comment.
At the time the writ was issued, she said: "This story goes back several years, when John Savage first made contact with Ricky Gervais' representatives.
"At the time it was made clear that the concept and illustrations of Flanimals pre-existed John Savage's work."