Stabbed Norwich mother had told police of safety fears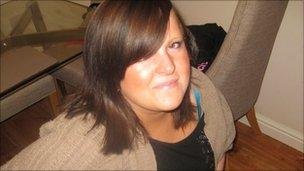 A mother stabbed with her daughters in Norwich had told police days before the attack that she feared for her safety.
Victoria Meek, 23, and one of the girls, aged six, are in a stable condition in hospital while her three year old is critical but stable.
They were found at their Mill Close flat at about 1230 BST on Tuesday. A man, 28, was arrested the same day.
Police said they had previous contact from Ms Meek. The Independent Police Complaints Commission has been told.
Officers seized what are believed to be the weapons used at the scene and a search of South Beach Parade in Great Yarmouth concluded with no further evidence found.
Police said they had now questioned Ms Meek and confirmed that they had attended when she contacted them in the days before the attack.
Ms Meek and her elder daughter are at Norfolk and Norwich University Hospital while her younger daughter is at Addenbrooke's Hospital in Cambridge.
Officers are continuing a forensic examination of their first-floor flat.
Norfolk Police confirmed it had referred the case to the Independent Police Complaints Commission (IPCC) as a matter of procedure and they will be supervising the investigation.
Related Internet Links
The BBC is not responsible for the content of external sites.