Church in Wroxham plans move to site of former garage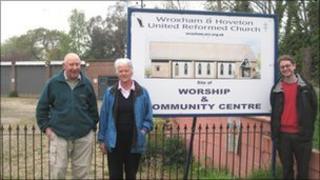 A church congregation in north Norfolk is hoping to build a new home for their services after buying the site of a former garage.
A lack of space prompted them to buy the land in November 2009 and planning permission was granted in late 2010.
The project will cost £192,000 and so far £73,000 has been raised.
The Wroxham and Hoveton United Reform Church currently shares buildings with the parish church at St Mary's in Wroxham.
The Reverend Matt Stone said: "As a church we're really enthusiastic about doing more things for our community and having our own base to do things would be great.
"We've already been approached by other community groups who would also like to use our premises which is great."
It is hoped work on the new church building will begin by March 2012 and take five months to complete.