Norfolk international youth orchestra funded by Europe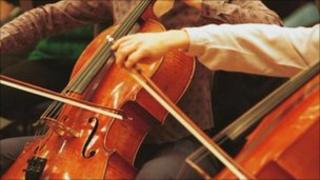 A new international youth orchestra is being set up in Norfolk after winning funding from Europe.
The county council has received 200,000 euros (£177,300) for the project from the European Union Education, Audiovisual and Culture fund.
The orchestra will bring together young musicians from Serbia, Germany and the current Norfolk County Youth Orchestra.
They will perform for two years, including concerts in Norfolk, Novi Sad in Serbia and Koblenz in Germany.
The project will begin in July 2011.
It will celebrate the "universal language" of music while helping young people develop their musical skills and understanding of different cultures, said Janet Murphy, deputy cabinet member for education.