Norfolk ex-teacher makes Extraordinary Women final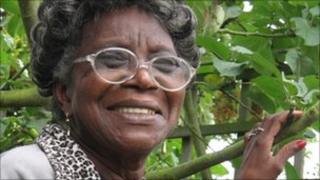 A former teacher from Thetford is in the final of a national award which honours the achievements of women.
Coalita Martin, 77, believed to be one of the first black teachers in Norfolk, grew up in an Antiguan slum with no bed, shoes or running water.
She won a place at a top school and was too poor to afford a uniform and books but eventually became a teacher.
A journalist inspired by Mrs Martin's story nominated her for the Extraordinary Women Awards, which will be announced at a ceremony in Nottingham on Tuesday.
Mrs Martin is in the final three of the extraordinary personal endeavour category.
"I just feel so proud to be at the awards," said Mrs Martin.
By the age of 11, she she was teaching other children at her local school but was too impoverished to further her own education at that time.
Sandie Shirley, who met Mrs Martin on an assignment, said: "She has known loss and gain, pain and hardship, but has found love over hate and peace over fear."
Mrs Martin came to Thetford in 1972 and is believed to have been one of the first black teachers in Norfolk.
"I remember one child asking me if I was made of chocolate, but they were very well mannered," said Mrs Martin.
In October 2010, she committed her biography to print in the book Courage To Dream - The Impossible Becomes Reality.
Nine women are in the final of the awards, which was set up by business women to recognise "amazing women" who make a significant difference for themselves and others.
The other two categories in the competition are entrepreneur and personal contribution.