Norfolk County Council cleared of teenager's drowning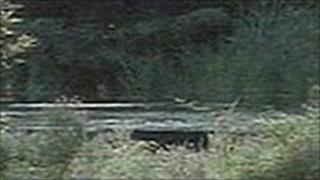 Norfolk County Council has been cleared of responsibility for the death of a 15-year-old boy at a country park.
Zabiullah Assadi died in Little Broad, Whitlingham, near Norwich in August 2008 while on holiday with his family from Burton-on-Trent, Staffordshire.
The council has been found not guilty of health and safety breaches.
Norwich Crown Court was told the teenager had been swimming in a restricted area when he drowned on 17 August 2008.
A family friend had tried in vain to save him.
The Health and Safety Executive led the prosecution case against Norfolk County Council, which said it had adopted all the necessary safety measures.
The Assadi family were visiting brothers Khudidad Rezai and Ali Marsden-Rezai, who live in Norwich and are friends of Zabiullah's father.
They had suggested the two families and some other friends take a trip to the Little Broad in the country park at Whitlingham.
Heard son screaming
Mr Rezai told the court there were a lot of people in the water, many not sticking to the designated swimming area marked out by buoys.
Mr Rezai explained that Zabiullah and his friend Murtaza started swimming but got into trouble in a deep patch of water about 15m from the edge.
His brother Ali Marsden-Rezai dived fully clothed into the water and managed to drag Murtaza to safety before returning to find Zabiullah.
But he said the water had become churned up and murky meaning he could not risk going in any further and getting caught up in weeds.
Zabiullah had disappeared and Mr Assadi said he heard his son screaming before disappearing under the surface.
He told the court how he would have gone into the water himself, but could not leave other members of his family upset on the bank.
A spokesperson for the Health and Safety Executive [HSE] said it took the decision to prosecute Norfolk County Council following a thorough investigation into what caused Zabiullah to drown.
"We will always seek to bring cases to court where it is believed there have been breaches of the law and it is in the public interest."