UEA supports European internet television project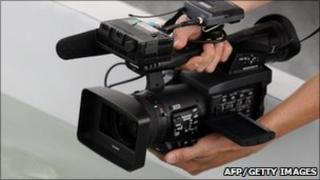 A new internet television service is to begin for young people in the UK and Europe as part of a project led by the University of East Anglia (UEA).
Young people will work with professional broadcasters and academics to create programmes reflecting their interests and showcasing their skills.
The SeaMedia project will serve the coastal regions of Belgium, France, the East and South East of England.
The service, which will cost 3.3m euros (£2.9m), will go live in 2012.
Partners behind the initiative are UEA, EPIC Studios in Norwich, HOWEST University College in Belgium, West Flanders production company Focus TV, and two entertainment venues - DeKreun in Kortrijk, Belgium, and Le Grand Mix in Northern France.
The three-year project has received 50% of its funding from the EU's Interreg IV 2 Seas Programme, which encourages co-operation between member states in the North Sea area through the development of economic and social activities.
The project is being led by Dr Scott Wright and Mark Wells in the School of Political, Social and International Studies at UEA.
Project manager Mr Wells said: "SeaMedia will provide an opportunity for students and young adults around this part of Europe to express themselves, to learn more about each other, and to hone industry skills which will stand them in good stead should they look for a career in the media.
"It means their output will reach a large audience.
"This is good news for them, and for the partners in the project."