Holt Festival announces 50% rise in ticket sales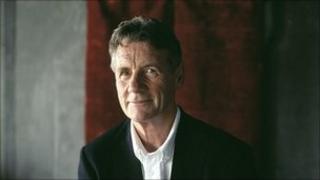 A north Norfolk arts festival has announced that its ticket sales are up 50% on last year.
Organisers of the Holt Festival were concerned that the diverse programme would deter people and are pleased by the public response.
Delaval Astley said: "It's gratifying to see that audiences have come with us and are buying tickets early."
The festival runs from 24 to 30 July and features performers including Michael Palin and 10cc.
Holt Festival began in 2009 and hosts a variety of street performers, musicians, poets, actors, dancers, artists and comedians.
Local businesses participate in the festival with many doubling as venues including pubs, hotels and the bookshop.
As well as Michael Palin who will be discussing his career with former ITN political editor Michael Brunson, the 2011 line-up includes classical music act I Fagiolini and comedian Arthur Smith.