Norwich City report James Vaughan Twitter racist abuse to police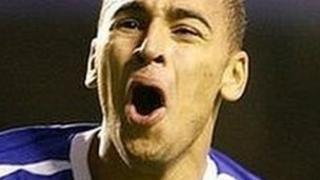 Alleged racist abuse aimed at striker James Vaughan on Twitter has been reported to the police by his club Norwich City.
The football club's chief executive David McNally thanked internet users for drawing the matter to his attention.
However, he said the club could not comment further as a police investigation was under way.
The 23-year-old forward is currently out of action with a knee injury.
Asked by Leicester player Lee Peltier who was responsible for the abusive messages, the striker replied on Twitter: "Dunno pal just some loser giving it cos he feels like a big man on the computer."