Norfolk fishing industry investment plan unveiled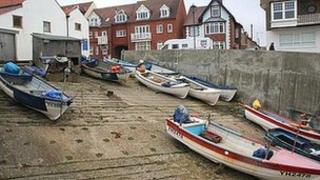 An investment plan worth more than £2.4m has been unveiled for Norfolk's fishing industry.
The money, containing a grant from the European Fisheries Fund (EFF), will look to boost the industry's competitiveness and sustainability.
It will also be used to obtain protection status for the Cromer crab and upgrade fishing equipment around the coast.
The money will be invested in Norfolk over three years.