ITV Studios to close Norwich base with loss of 35 jobs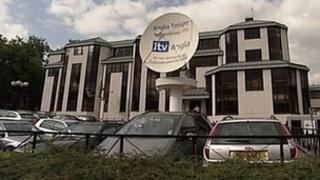 ITV is to close part of its operation in Norfolk with the loss of up to 35 jobs.
The broadcaster said it planned to shut the ITV Studios base at Anglia House in Norwich, which makes programmes such as Wild Britain with Ray Mears.
It said it would close in the first half of 2012 as the company could no longer "sustain the overheads and investment needs" at the office.
ITV said it was working with staff to discuss redeployment options.
The Anglia News operation would not be affected, but would remain the only television production left at Anglia House, the company said.
A spokeswoman said that if the affected programmes were recomissioned, they would be likely to move production to either Manchester or London.
Keith Stokes, of union Bectu at ITV Anglia, said the decision was a "sad day for the media business in Norwich".
He said the closure was taken at board level and overturning the decision seemed "remote".