Men hunted over 'smoke' attack raid on Norfolk jewellery shop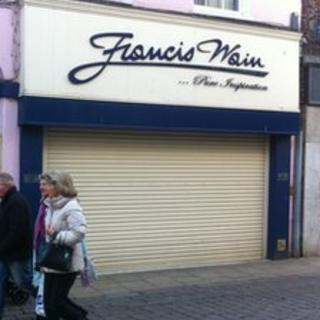 Armed robbers raided a jewellery shop in a Norfolk town after letting off a fire extinguisher to obscure the scene, police have said.
A Mercedes vehicle pulled up outside Francis Wain Jewellers, in Norfolk Street, King's Lynn, at 09:50 GMT.
Two men armed with a handgun and sledgehammer smashed a window and escaped with various items.
Witnesses reported seeing "smoke" surrounding the shop as the men leapt out.
Abandoned vehicle
A Norfolk police spokeswoman said: "Smoke described as coming from the vehicle is now believed to have been from a fire extinguisher."
No shots were fired during the incident. The vehicle used in the incident was later found abandoned in nearby Pilot Street.
Staff inside the shop were "shaken but unharmed", police said.
Detectives said a silver BMW was seen in convoy with the Mercedes before and after the raid.