Cromer cemetery headstones laid down in safety fears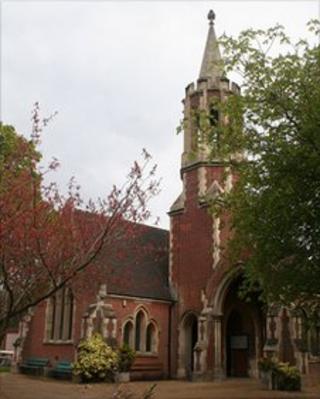 Dozens of headstones and memorials have been laid flat in a north Norfolk cemetery after experts ruled it would be unsafe to leave them standing.
More than 60 headstones at Cromer cemetery on Holt Road failed a safety inspection by memorial masons.
A town council spokesman said: "As the headstones remain the property of the next of kin we've been trying to contact as many relatives as possible."
The problems emerged during a routine five-yearly inspection of the cemetery.
Town councillor David Pritchard said: "Across the country burial authorities have their memorials and headstones tested to ensure safety to everyone who visits the cemetery.
"A force is put against it of 35kg (5.5 stone). When that happens, if there's any movement sufficient to knock the headstone over it's laid flat in the interests of safety.
"We were surprised by the number - nearly 70 headstones - we never anticipated it would be this many.
"We now have to look at taking this forward - this number of headstones can't be laid down forever."
The result of the memorial mason's report will be discussed at the next meeting of the town council's works and general purposes committee on 22 May.