Harold Nickerson is banned from keeping seals for five years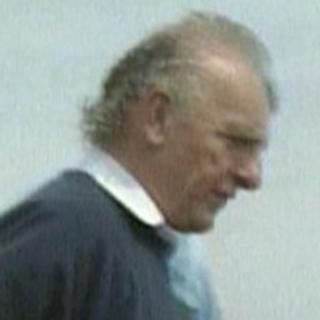 The owner of an animal rescue centre in Norfolk has been banned from keeping seals for five years.
Harold Nickerson, 85, was convicted of causing unnecessary suffering to a seal by failing to provide veterinary care for a flipper injury.
He was handed a 12-month conditional discharge and told to pay £250 in costs at Great Yarmouth Magistrates' Court.
Nickerson, who ran the sanctuary in Somerton Road, Winterton, was cleared of seven other offences.
He was found not guilty of six counts of causing unnecessary suffering in relation to three seals. He was also cleared of failing to meet the welfare needs of five seals.
The RSPCA began an inquiry in August 2010 after being contacted by a member of the public. A warning notice was issued.
When the charity returned seven months later, concerns were raised about five seals.
The animals were taken to the RSPCA East Winch Wildlife Centre.
RSPCA Inspector Ben Kirby said: "We felt our concerns for the welfare of the sick and injured seals were justified and that we had the appropriate evidence to support this."
Nickerson did not attend court and was convicted of the offence in his absence after a three-day trial.
The court heard the sanctuary was no longer operating.