Queen's Jubilee: Norfolk babies to be given goblets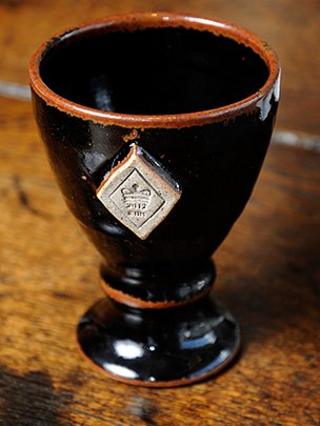 Babies born in Norfolk during the Diamond Jubilee weekend are to be presented with a commemorative goblet in honour the Queen's 60-year reign.
The 150 hand-crafted stoneware goblets, by Norfolk potters Made In Cley, were commissioned by Norfolk County Council at an overall cost of £2,625.
Ian Mackie, council deputy leader, said: "We wanted something timeless, something made in Norfolk and unique."
Parents will be presented with the goblet when they register their baby.
The number of Jubilee goblets commissioned by the authority are based on the 120 births recorded over the same period in 2011, plus an additional 30.
Barbara Widdup, from Made In Cley, said: "This is a unique commission for us. We are often asked to produce specially commissioned pieces for Norfolk and beyond, but never anything as significant as this.
"We are delighted to make this historic piece and we hope that every family whose child is born over the Jubilee weekend will be delighted with their goblet."
Designed by potter Mary Perry, the goblets, which stand 12cm (4.7in) high, will be presented to babies born between 00:01 on 2 June and 23:59 BST on 5 June.