Queen's Birthday Honours: Easton's David Lawrence appointed OBE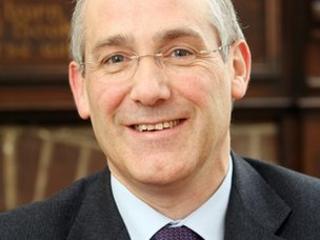 People working in education, children's services and tourism are among Norfolk residents recognised in the Queen's Birthday Honours list.
David Lawrence, principal at Easton College since 1993, has been appointed an OBE for services to education.
Anna Gill has become an OBE for her services to disabled children and families.
And Brian Potter, chairman of Potters Leisure Resort, is appointed an MBE for services to tourism.
Mr Lawrence said: I'm deeply humbled by this honour, it means an enormous amount to me, but I feel a bit of a fraud as the work of the college is very much a team effort and I've been very honoured to lead the team.
"It's an enormous shock. I never dreamed I'd be honoured in this way and I've just been elected president of the Norfolk Show - so the two at once is just about as much as I can cope with."
'Meet the Queen'
Mrs Gill, formerly co-chair on Norfolk Children's Learning Difficulty and Disability Board, said she felt it was important the honours recognised work in the community.
She said: "There's an awful lot of parents who are parent carers working in a voluntary capacity in charities all over the country. I'm very honoured to have this work recognised in such a way.
"My son Jamie has always wanted to meet the Queen so I'm hoping this will give me the opportunity to take him to Buckingham Palace to do so."
Brian Potter joined the family holiday business in Hopton-on-Sea in 1962. The resort now employs about 500 staff and has a turnover of £20 million.
Mr Potter said of his MBE: "I am honoured. My pioneering Potter family started the first permanent holiday centre in the UK 92 years ago.
"I'm sure they would have been proud of this recognition and the knowledge that their early concept is still safely in the same family ownership".
Other people living in Norfolk to be honoured include Alison Cox who receives an OBE for services to the community in the UK and overseas.
Professor Victor Morris, formerly professor at the Institute of Food Research, is appointed an MBE for his services to food science.