Norwich Puppet Theatre to challenge adult 'stigma'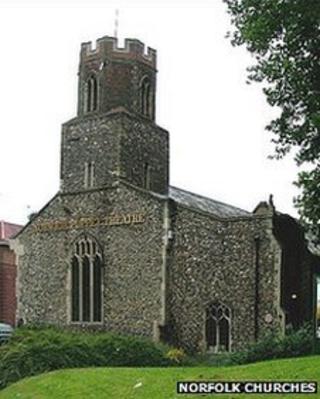 One of the country's only dedicated puppet theatres says it is going to focus on attracting more adults to its shows after winning a £85,000 grant.
Norwich Puppet Theatre will receive the money over 18 months from Arts Council England, it said.
Manager Ian Woods said he wants to challenge the stigma adults feel in this country about going to a puppet theatre.
The rest of the money will go towards productions and youth apprenticeships.
"It means that we are able to develop the puppet theatre, broaden our interest, move into providing theatre for older audiences as well as the family audiences we cater for," said Mr Woods.
"If you go into other parts of the world people see puppetry as this theatre - there isn't an age barrier or an age difference."
Mr Woods said two festivals would be created with the funding, with one combining puppetry and animation.
The 31-year-old theatre, based in the former medieval church of St James the Less on Whitefriars, lost its core funding from the Arts Council in 2008, but it secured a new grant in 2010 to keep it open.