Norwich bike row man investigation is closed by police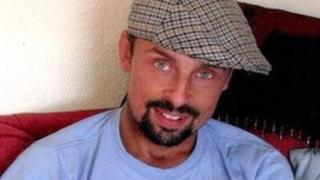 An investigation into the death of a pedestrian who died after an argument with a cyclist on a Norfolk street has been closed, police confirmed.
William Phillips, 34, was found dead by his mother at his home in Derby Street, Norwich, on 20 July.
Police said Mr Phillips had fallen to the ground in Oak Street, Norwich, on 18 July after an "altercation" with a cyclist.
Officers said the death was no longer being treated as suspicious.
A 22-year-old Norwich man arrested in the case was subsequently released on police bail.
The police investigation concluded no criminal offence had been committed.
Mr Phillips' file has now been passed to the coroner. An inquest will be held at a later date.