County plans £125m more cuts and job losses after 2014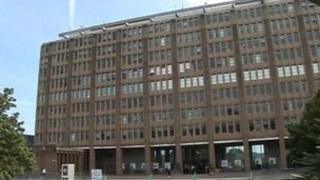 Norfolk County Council is planning £125m more budget cuts to be implemented after 2014 following a new review into central government funding.
The council will have made £135m savings and lost 1,600 jobs by March 2014 after three years of cuts.
"We want to protect services but need to re-balance our income," council leader Derrick Murphy said.
Opposition parties said services would suffer, more jobs would be threatened and the plans were premature.
Mr Murphy said: "We want to see essential services protected and, wherever possible, enhanced, whoever delivers them in the future.
"The economic messages are stark - we can't rely on government grants to close the gaps in future, and in any event, I don't think we should."
Labour group leader George Nobbs said he was shocked at plans for another £125m of cuts as this meant services would suffer.
Richard Bearman leads the Greens on the council and said he believed a new spending review was premature.
Mike Brindle for the Liberal Democrat Group said staff would be demoralised at the prospect of more job losses.