Thomas Crompton killed wife with hammer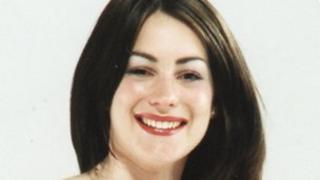 A metalwork sculptor attempted to strangle his wife and then struck several fatal blows with a hammer he used in his work, a court has heard.
Thomas Crompton, 39, of Manor Farm Cottages in Arminghall, Norwich, admits unlawfully killing Angela Crompton, 34, in June but denies murder.
Peter Gair, prosecuting at Norwich Crown Court, said Mrs Crompton was hit repeatedly.
She died at Addenbrooke's Hospital in Cambridge two days later.
The court heard the pair had been married three months and Mrs Crompton wanted to decorate part of the house.
On the day of the attack, Mr Crompton came back in to the house from his workshop and discovered his things had been put away, the jury heard.
Confessed to killing
"He was concerned his items may have been damaged. He said he was really annoyed and that turned into a massive row," Mr Gair said.
The jury was told Mr Crompton shoved his wife against the door frame, attempted to strangle her, and then hit her with the hammer.
A pathologist said the injuries were non-survivable and had caused significant brain damage.
When Mr Crompton returned to his workshop he confessed to his co-worker Bjorn Fiskvatn that he had killed his wife.
"That's it. I've killed her," he told his friend.
When Mr Fiskvatn found Mrs Crompton on the floor of the dining room, she was still breathing, the jury heard.
Mrs Crompton had mental health problems, had threatened suicide and the couple had financial problems, the court heard.
A post-mortem examination found no trace of drink or drugs except for a sedative given to Mrs Crompton by a paramedic.
The case continues.