Norwich Three Score housing consultation begins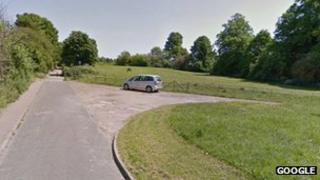 Public consultation has begun on plans to build 1,000 homes, a third of which would be affordable or social housing, in Norwich.
The city council will consider a planning application for land it owns at the Three Score site between Earl Green Lane and Bowthorpe Road.
The social housing would be built by the council or housing associations.
People can submit their comments online and there has already been criticism about building partly on flood plain.
The council said it would be spending about £2.5m of the £8m it was awarded by the government's Homes & Communities Agency.
Planners said the new development would include at least one local shop and a public open space.
The council has already chosen Taylor Wimpey as its preferred developer for private housing on the site.
The council said the formal public consultation is due to end on 16 January, but further comments would be taken into consideration until 28 January.