Barry Reeve murder trial: Wounds 'suggested torture'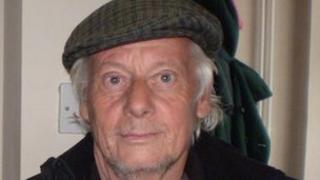 A former bus driver was tortured in his home by a drug addict couple before developing pneumonia and dying, a Home Office pathologist has told a court.
Dr Nat Cary told a murder trial Barry Reeve, 67, from Norwich, had been stamped on and beaten with a weapon.
Mother-of-four Kelly Louise Barnes, 32, and Jodie Barnes, formerly Ramsbottom, 31, are accused of targeting the man believing he had large sums of cash.
The two, of Bixley Close, on trial at Norwich Crown Court, deny murder.
Dr Cary said Mr Reeve suffered the "highest grade of head injuries", which led to his death.
'Chaotic search'
Cuts to his body were inflicted in a "controlled" manner suggesting torture rather than a frenzied attack.
"In my opinion, he would have been conscious while these cuts were inflicted," he told the court.
He also believed Mr Reeve could have been alive injured for at least 24 hours and said his flat in Corton Road had been ransacked, suggesting a "typical chaotic search".
The accused couple, who were in a civil partnership, were described as drug addicts by prosecutor Karim Khalil.
He told the court Mr Reeve "was brutally beaten, cut with a sharp blade and left to die in his home, unable to summon help".
Mr Reeve lived off a pension and benefits but had been heard talking about having large sums of money, once claiming that he carried around £2,000 in cash.
The case continues.