RAF Neatishead eBay sale: Norfolk base fails to sell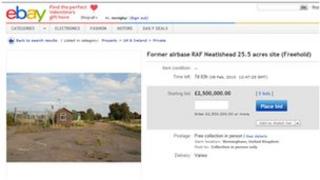 A former RAF defence base in Norfolk failed to sell in an internet auction posted on eBay after a £2.5m bid was withdrawn.
The base at Neatishead, near Wroxham, had been put on the auction site and had received one anonymous bid.
However, the offer was cancelled about two hours before the auction was due to end.
The site, opened in 1941, was used as a radar monitoring station until 2005, before being sold to developers.