North Norfolk petition launched over poor phone service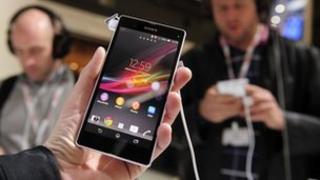 More than 700 people have signed a petition calling for an end to problems with mobile phone signals in north Norfolk.
Residents in towns including Aylsham, Sheringham and North Walsham want improvements to Vodafone's service.
Customers have complained coverage is poor during the day and it has affected their businesses.
Vodafone said in a statement it has "some performance issues" in parts of the county.
Problems started in October, but have been worse since December.
'Businesses suffering'
Jo Chandler, 37, from Aylsham, runs a drama business from home and says when her signal disappears between 10:30 BST and 16:00 each day she is unable to make or receive calls and texts.
She said: "Businesses rely on mobiles these days, so without them a lot of businesses in this area are suffering.
"I have made numerous calls to Vodafone and have received multiple answers.
"I've even been told it's because our area is too hilly - if Norfolk is too hilly then we've got real problems.
"I've called Vodafone and said if you'll do nothing else then just terminate my contract so I can move over to another provider who will be able to help me, and they have said if I want to do that it will cost me £300 per phone."
In a statement Vodafone said: "We continually monitor the network and we can see that we have some performance issues in parts of Norfolk which will be affecting the service for some customers.
"We know how frustrating this is and we are doing what we can to get the service back to normal."