North Norfolk mobile phone coverage 'restored'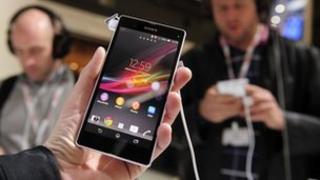 A mobile phone network fault in Norfolk, which has caused months of signal problems for customers, has been fixed, the phone company said.
Vodafone said it had identified the problem and, as of 21:00 BST on Wednesday, the service was working.
More than 800 people had signed an online petition, calling for improvements to be made.
Residents in towns in the north of the county, including Aylsham, Sheringham and North Walsham, were affected.
Customers complained coverage was poor during the day and it had affected their businesses.
Problems started in October, but have been worse since December.
Vodafone had said it had experienced "some performance issues" in parts of the county.
'Intermittent coverage'
Vodafone spokesman Rob Matthews said engineers had been trying to fix the fault for the past couple of days.
"A fault at a base station near Aylsham led to it occurring across a number of sites across the area, which has meant there has been intermittent coverage," he said.
"I am pleased to say that the coverage was returned on Wednesday night and we still have engineers there trying to make sure that the service remains stable."
He said the company's terms and conditions said customers could claim back some of their line rental charge if coverage was down for three days or more, but compensation claims would be dealt with on an individual basis.