Boxer Herbie Hide summonsed in drug investigation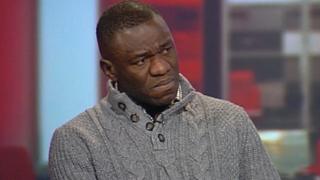 Boxer Herbie Hide has been summonsed to court over a drugs offence following a newspaper investigation.
Mr Hide, 41, who lives near Norwich, will appear before the city's magistrates on 18 April.
It follows an investigation by The Sun newspaper in February when footage was handed to Norfolk police.
A Norfolk police spokesman said a 41-year-old man had been summonsed to appear in court to answer a charge of conspiracy to supply cocaine.
Another man, Ben Sharman, 22, from Howe Lane, Porlingland, has been charged with conspiracy to supply cocaine and will appear at Norwich Magistrates Court the same day.
Mr Hide has previously denied any connection to drugs.
He held the World Boxing Organisation (WBO) heavyweight title twice, including a two-year reign from 1997 to 1999.