Joanne Foreman family wins right to new inquest bid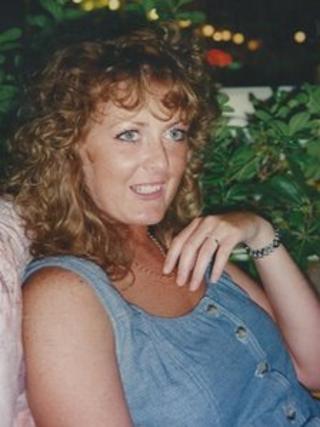 The family of a woman found dead has won the right to apply for a new inquest after police apologised over "missed opportunities" in the case.
Joanne Foreman, 41, was discovered at her home in Horsford in March 2011.
An inquest failed to determine the cause of death. Now her stepfather Andrew Brown has successfully argued to have his case for a second inquest heard at the High Court.
Norfolk police said its service fell below the standards expected.
"We now know there were a number of missed opportunities in the original police investigation which may or may not have helped to provide further clarity as to the cause of death," said a force spokesman.
Police were called to shop worker Miss Foreman's home in St Helena Way on 12 March, after she was found dead by her partner.
Her death was initially treated as non-suspicious by police, and then "unexplained" after concerns were raised by her mother Suzanne and Mr Brown.
'Objective and detailed'
An inquest in September 2011 concluded the cause of death was "unascertained".
It was initially suspected that Ms Foreman may have died as a result of insulin and alcohol, although this was found not to be the case.
Mr Brown has been campaigning for the past two years for answers over his stepdaughter's death.
Following his complaints to Norfolk Police, the force carried out a review and in June last year admitted there had been "missed opportunities" in the investigation.
Mr Brown has now been granted permission by the Attorney General's office to ask for a new inquest.
"We don't know what happened to Joanne," he said.
"I'm doing this because we should know what happened.
"My experience has caused me to completely rethink my opinion of the organisations I have had the misfortune to come into contact with.
"My campaign is as much against that [organisations involved], as it is justice for Jo."
Norfolk Police said there had been an "objective and detailed" re-investigation but the death was still being treated as unexplained.