Norfolk chief constable Phil Gormley stepping down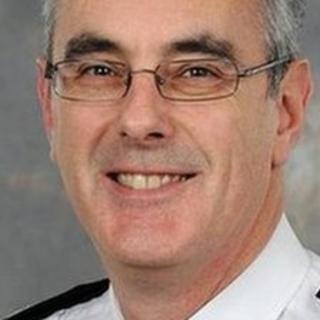 The chief constable of Norfolk Police is stepping down from his post to take up a top job with the National Crime Agency (NCA).
Phil Gormley has been appointed NCA deputy director general and will take up the post in June.
Mr Gormley, 50, said it would be a "real wrench to leave Norfolk Constabulary" but the NCA job was a "once-in-a-lifetime opportunity".
Married with one daughter, Mr Gormley started leading Norfolk Police in 2010.
Mr Gormley's appointment was announced by Home Secretary Theresa May earlier.
He said: "I am delighted and honoured to have been selected to help lead the National Crime Agency.
"There are very few positions that I would have contemplated leaving my current role for, however, the creation of the NCA and the prospect of contributing nationally to tackling serious and organised crime, is, for me professionally, a once-in-a-lifetime opportunity."
Mr Gormley's appointment comes as the latest crime figures for Norfolk show it remains one of the safest places in the country.
He began his policing career with Thames Valley Police in 1985, working in uniform and detective roles up to the rank of superintendent.
He transferred to the Metropolitan Police in 2003, and from 2005 he was responsible for the merger of Special Branch and the Anti-Terrorist Branch to form the Counter-Terrorism Command.
The NCA works to fight organised crime, strengthen the UK borders, fight fraud and cyber crime and protect children and young people.
Deputy Chief Constable Simon Bailey will become the temporary chief constable on Mr Gormley's departure.
Norfolk PCC Stephen Bett will consider the timetable for a permanent replacement over the next few months.