Too many Norfolk schools are failing, Ofsted boss warns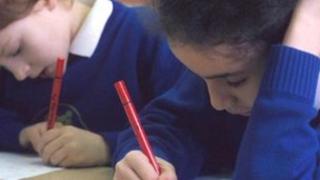 Too many schools in Norfolk are failing to provide children with the standard of education they deserve, Ofsted's chief inspector has said.
Sir Michael Wilshaw said Ofsted was determined to find out what lay behind this under-performance.
On Monday inspectors will begin examining the county council's plans to improve schools.
Norfolk has been targeted after Ofsted inspections in March raised "considerable concern".
On Thursday the new administration at County Hall stressed its commitment to improving schools.
Next week's inspection will take place under a new framework, which came in to force last month and aims to determine whether the council is providing the right level of support and challenge to schools.
Sir Michael said: "Inspectors will be going into Norfolk and the Isle of Wight because too many schools in these two areas are failing to provide a standard of education that children deserve.
"I am determined that Ofsted uses its unique position to close the inequality gap in education so that all children have access to a good school no matter where they live."
According to Ofsted, the proportion of school inspections in Norfolk judged "good" or better at the end of March was 64%, compared to a national figure of 78%.
That put Norfolk in the bottom 10% of all local authorities for primary schools, and in the bottom 15% for secondary schools.