Dereham market town development brings new jobs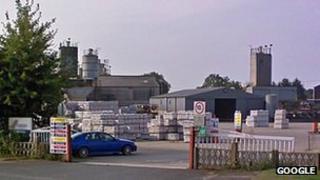 Plans for a new hotel and restaurant development could bring up to 150 jobs to a Norfolk market town.
Breckland councillors have approved plans to build a burger drive-through, gastro pub and 51-bed hotel on the former Cemex factory site in Dereham.
Mayor Kate Millbank said people were "delighted" and that it was a "step in the right direction" for the town.
Speaking to BBC Radio Norfolk she added the proposal "will bring much needed jobs and prosperity... we hope."
Plans for the development on Yaxham Road, near the A47, have been made by local businessman Andrew Scales.
Ms Millbank added: "This service sector industry is the way things are going on the high street.
"We were in talks with Breckland District Council only last year about how we can bring more industry into Dereham and increase employment in the area, so this a good step in that direction."