'Wardens' held over Great Yarmouth car park fraud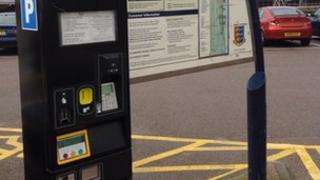 Three men have been arrested as part of a fraud investigation after thousands of pounds were alleged to have been stolen from pay and display machines.
The men, believed to have worked as car park wardens for Great Yarmouth Borough Council, were suspended and reported to the police following council concerns.
They have been released on conditional bail until 15 October.
A spokesman said it would be inappropriate to comment until the investigation was complete.
The borough council confirmed to BBC Radio Norfolk the wardens were also the subject of an internal disciplinary procedure being carried out in co-operation with Norfolk Police.