North Walsham baked bean factory site: Homes plan approved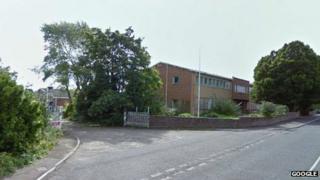 A 176-home development on the site of a baked bean and fruit canning factory in Norfolk has been approved.
The former HL Foods site, in North Walsham, closed in 2002 after 70 years.
North Norfolk District Council leader Tom FitzPatrick said the deal offered by developer Hopkins Homes was the best option for the town.
But North Walsham mayor Jacqueline Belson said the deal should have included cash for schools and services. Hopkins Homes welcomed the decision.
She said: "I am sure the majority of local people would welcome development of some kind, but it is simply not good enough for the developer not to provide money for local schools and services."
Richard Sims, a town councillor, said the lack of affordable housing on the development was "hugely disappointing".
'A good deal'
Mr FitzPatrick, leader of the Conservative-controlled district council, said: "This site has been derelict for many years and we had two options - get the best deal we could or leave it as it is.
"I think this is a good deal for North Walsham."
He said the current provision for school places was adequate and added that the council would look to approve more affordable housing in future developments.
James Hopkins, chairman of Suffolk-based Hopkins Homes, said he was "delighted" to get planning permission.
"Without the relaxation of the Section 106 conditions to provide affordable housing and contributions to schools, the redevelopment of the site would have been financially unviable and it would remain derelict for many years to come," he said.
"A lot of the housing is starter homes for first-time buyers and construction will provide hundreds of local jobs."