Dead whale washes up on Cromer beach in Norfolk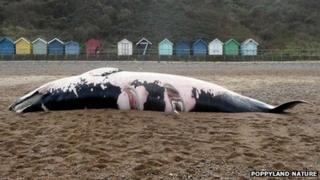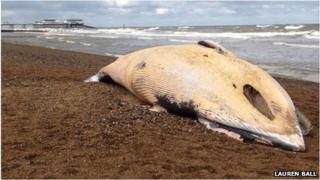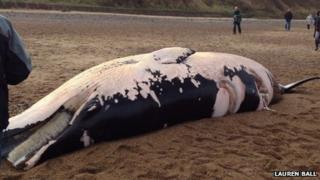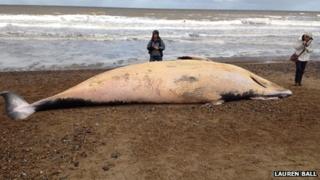 A dead whale has washed up on a beach in north Norfolk.
The 25ft (7.6m) minke whale was found earlier on Cromer East beach.
The Cetacean Strandings Investigation Programme (CSIP), which investigates whale strandings, has advised the council to leave the carcass in the hope the high tide will wash it away.
A spokesman for North Norfolk District Council said: "We are not cordoning it off, but are asking people to keep their dogs away from the area."
Peter Battrick, from the council, said: "The CSIP has looked at photographs of the whale and said as it is decomposing, it must have died at sea, so they do not need to examine it.
"Hopefully it will wash away at high tide, which is about 20:30 GMT."
He added: "If the whale is still on the beach in the morning, we will consider how best to remove it."