Joanne Foreman death: Coroner to hold new inquest chosen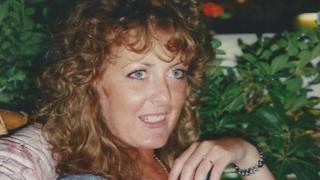 Cambridgeshire coroner William Morris will hold a new inquest into the death of a Norfolk woman after the High Court ruled a police probe was "inadequate".
Earlier this year, two judges quashed a narrative verdict over the death of 41-year-old Joanne Foreman in 2011.
She was found at her home in Horsford. A cause of death could not be found.
Stepfather Andrew Brown, who had fought for a new inquest, had said her death would continue to be investigated poorly if done so in Norfolk.
Ms Foreman was found collapsed in bed by her partner, Adrian Gayton, in March 2011.
Insulin and alcohol
Mr Gayton told the original inquest he had tried to rouse her as she was late for work, then immediately dialled 999 before making a futile bid to resuscitate her.
The now-retired Norfolk coroner William Armstrong found there was a "real possibility" Ms Foreman had taken insulin and consumed alcohol in combination. Ms Foreman was not diabetic.
At the High Court, Lord Justice Pitchford said the police investigation had been "inadequate", and the evidence presented to the coroner "incomplete and inaccurate".
He ordered the new inquest to be held by Norfolk coroner Jacqueline Lake or by a coroner nominated by her.
But Mr Brown told the BBC he did not want her to hold the inquest, and objected to her appointment of Cambridgeshire's assistant coroner.
Earlier this year, Mr Brown, of Old Costessey, near Norwich, was fined after he refused to pay his council tax in protest at the police and coroner's investigation.
He maintains the police were "incompetent" and that the investigation was "rigged".